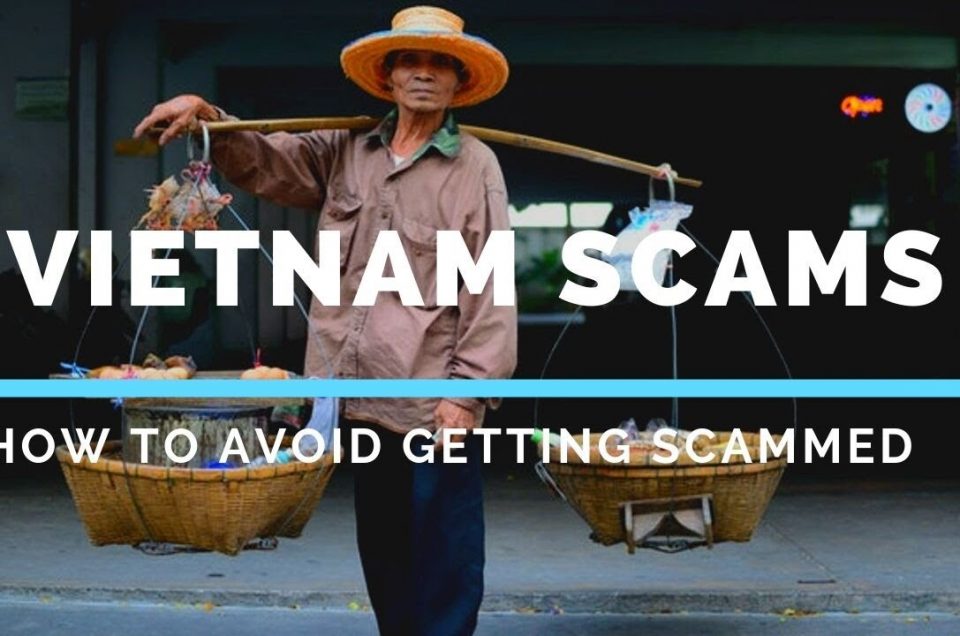 If you traveled to many countries in the world, you may understand that each country will exist top common scams. And Vietnam also, I summarize scams which you need to know, remember to avoid. I hope your impression about Vietnam is not worse after reading the scams below. We are here to help you.
#1 Ripping Off
This is one of the most common scams in Vietnam, especially tourist places. The sellers often sell with a very high price. I mean those here are stuff not attached price tags. In this case you need to know that it is possible you are being ripped off.
How to avoid: You can turn this scam into an interesting game. True. It's learning to bargain. You can refer here.
#2 Be Confused with money
You may be confused with many zero numbers printed on Vietnamese money back. It makes you feel like a millionaire. Be careful, you can become the victim of scammers. When you pay for something, especially in places that do not use the cash register, the seller can pay less for your change than the total money you need to receive or show you wrong money you have to pay. In addition, many tourists have confused between 20.000 VNĐ and 500.000 – the highest value banknote because they are quite the same. There are many cases of tourists receiving votive money.
How to avoid: You should classify your money into different compartments in your wallet. This tip I learned from Korean tourists when they are so careful in making the payments. Vietnamese money comprises polymer banknote and paper banknote. The paper banknote has the lower value. It is better than if you should use the high value banknote for paying in the supermarket, big restaurant.
#3 Menu don't display Price
This scam is popular not only with foreigners but also Vietnamese. When you step into a restaurant or vendor stall, you order the food and drink and then you pay, you can be shocked with your bill being so high. Why? You fall for the common trick. There is no price on the menu, no price negotiation while ordering.
How to avoid: The answer is available above. You should ask the total bill after you order food if your staff doesn't do it. Remember to confirm the list of food, the number and price as well as the total bill. It is often that this scam happens in vendor stalls. Be smart!
#4 Restaurants with similar names
Yes. There are many restaurants being near each other with the same or similar names. When the brand of a restaurant becomes too famous, many tourists come there. If you travel to Vietnam, the travel program may recommend for you many famous restaurants. But you may understand, one short time later, other fake restaurants also appearance, you will be difficult to release which one the authentic restaurants is. Even you know, some of the sellers run to you and pull you in their restaurant. For example: You will drink egg coffee at Gian Café instead of Giang Café- the must-visit place in your bucket list.
How to avoid: You can exactly confirm the address. Note to number housing. If not you can see which one has many eaters.
#5 Shoes Scam
It is very popular even when you are walking. Scammers of this scam often hold a plastic basket with tools for polishing shoes. These people can run up to you, say "Hello" or point their fingers to your shoes, sandals. He will apply glue on your shoes and tell you that your shoes need repairing. If you express your hesitation, he will be quick to make anything with your shoes and you don't have a chance to bargain. Then, you are ripped off.
How to avoid: The best way is simply walking. You have to ignore and go straight. (These scams often appear in Hoan Kiem Lake.)
#6 Taxi scam
As soon as you land in Vietnam you have demand for taking a taxi to your hotel. This scam is a to-know thing. It is too popular for all tourists. Now, Vinasun ( white car) and Melinh ( green car) are leading taxi brands in Vietnam. Most of them are honest, enthusiastic although some drivers are shady. Many drivers from other companies make fake brands with similar sounding names or color painting of cars with Melinh, Vinasun. They will cheat you by taxi meter. It displays the total of meters being far much larger than the real number of meters.
How to avoid: You can clearly identify their taxi brand. Or for the best way, you should download hailing-ride apps (Grab, Bee) and book the taxi on it. The price on the app is clear so you can be comfortable.
#7 Visa Scam
This scam is less popular in Vietnam but you will still be victim if you don't choose a well-known company in case you apply for a visa on arrival. For further information, I summarize my experience at here (Common scams when you apply Vietnam visa arrival)